Material performance : Flexible after baking
Creative kits play dough performance Big deal polymer clay modeling clay plasticine children clay artist clay oven bake clay ,per block 10g,total 240g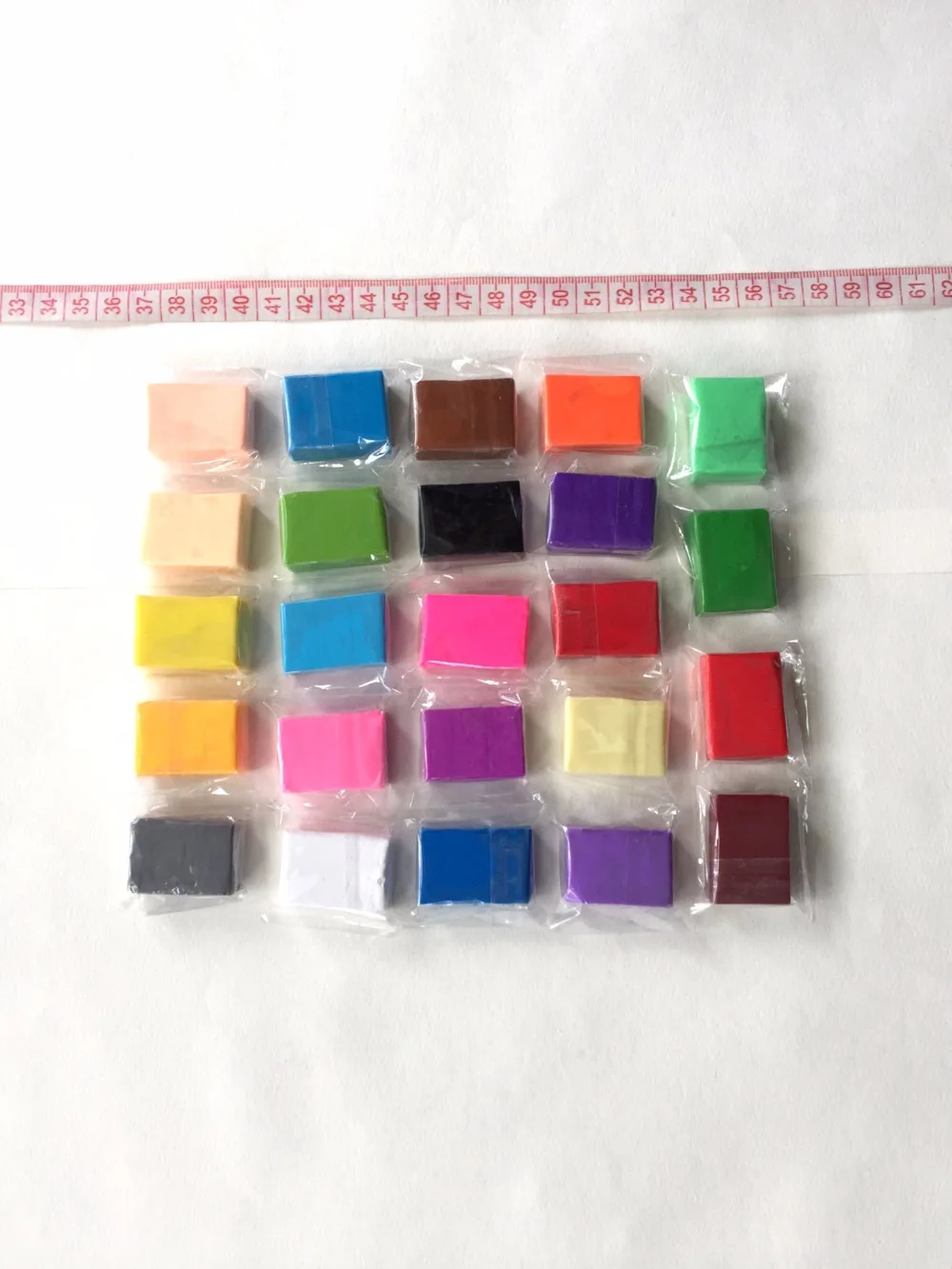 Clay size: 3x2x1cm
Weight :10g/pc,total 240g .
Need oven bake with 120 degree Celsius for 15-20 minutes according to your figure size.
The size is smaller than expected, and so all the norms...
The parcel came for a month. Clay is good, soft, sculpt easily. The colors are cool.
Good, soft, does not freeze in the air. Heated in the oven 150 degrees, the oven smelt then Chemistry